WORKSHOPS

Please view the calendar section for further links and dates of all of the exciting workshops offered in so many stunning locations around the globe. The Mystical Belly Dance course information is below. Also, explore the Teacher Training, Mystical Beauty, Tantra Dance and Sacred Journey projects unfolding worldwide.
MYSTICAL BELLY DANCE INTENSIVES
What is the mystical aspect of this belly dance workshop?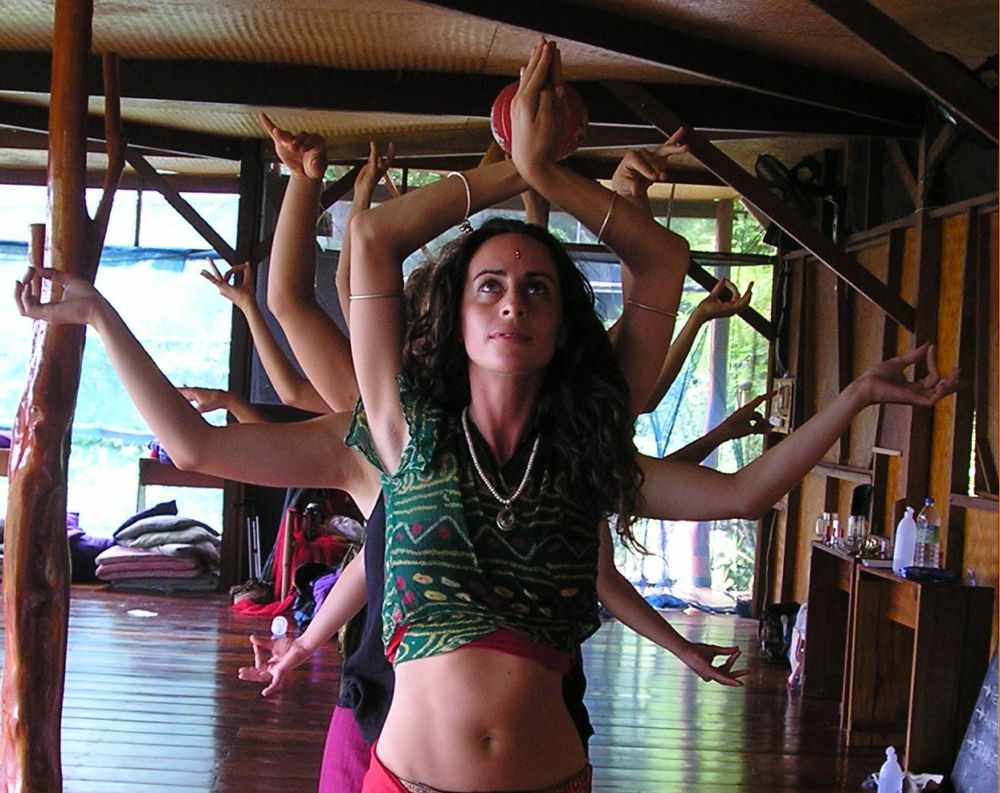 Dance expression is an ancient art and through conscious movement and invocation, you can awaken the Divine feminine within. Belly dance is a language of sacred symbols and a dynamic method to experience the energies of the Universe. Tantric theory on the chakras, including meditations and visualizations are incorporated to go deeper into the mysteries of this dance. The approach to the course is unique and holistic – from the secrets of energy work, to the role of dance in female rites of passage and healing, to embracing fully your feminine potential -- it is all here for you.
What is the dance part of the workshop like?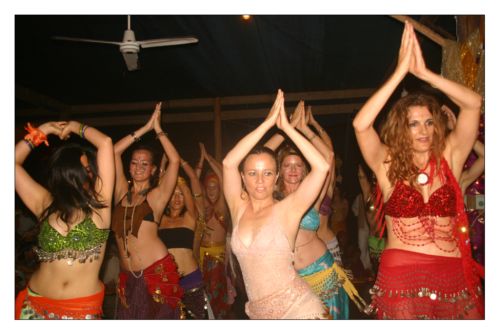 The course breaks down the basic movements and isolations of belly dance and expands on this through combinations and full choreographed routines. Some highlights include learning veil and drum solo technique, dancing with light, north African trance and blessing dance, Bollywood-Bellydance, Egyptian cabaret, and temple dance. Beautiful rituals and invocations, modern fusion, and group improvisation are other favorites that are covered.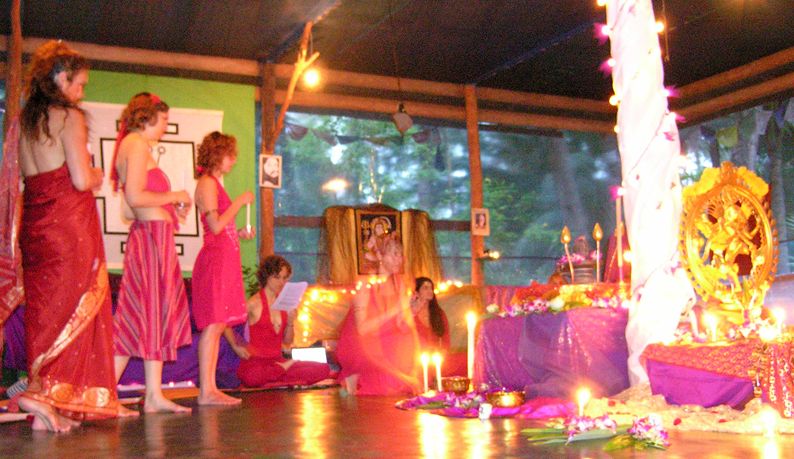 The workshop is designed for the complete beginner to the intermediate level dancer – no previous dance training is required. You will finish with a fantastic foundation on which to continue your dance exploration, and discover the freedom within the discipline of understanding this joyful art form.
What should I bring?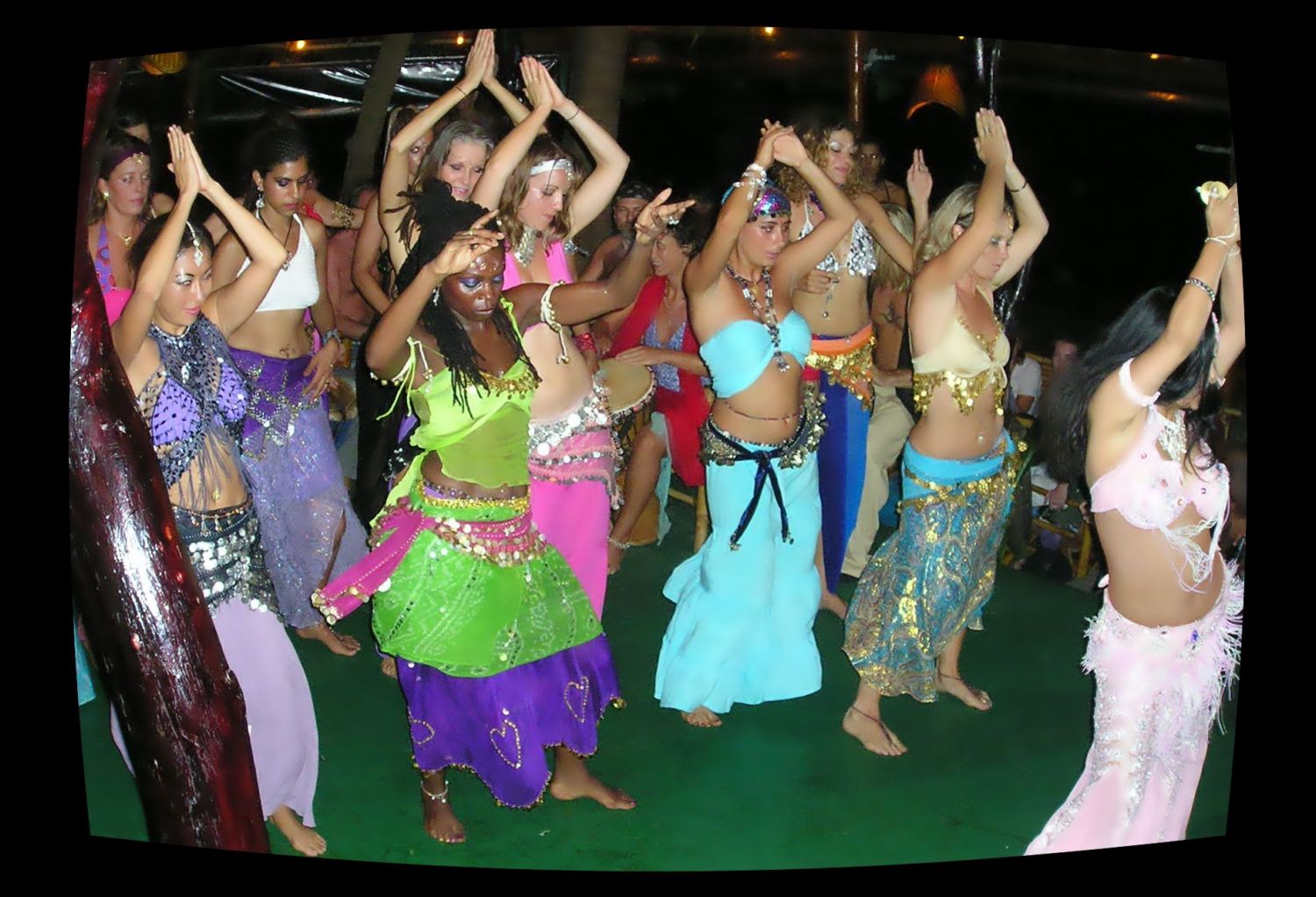 Bring comfortable practice clothes. A flowing skirt and hip scarf are helpful. You are encouraged to wear anything that particularly inspires your inner and outer feminine spirit. Veils and candle props will be provided. Please also bring an open mind and heart, something to drink and something to write with!
What are some comments from past participants?
"Inspirational, high energy, I just loved the whole experience!"

"…this course really changed me,
I am more in touch with my feminine side…"

"I loved the spiritual aspects…I feel renewed..."
"The Goddess is alive…in us all! Thank you for the inspiration."

"Great teacher. More, more, more, please!"
"This workshop completely changed my life! I am not kidding! This is women's empowerment at its best."


"Exceptional. You made it easy and fun to learn."

"Beyond W.O.W. You are the kind of teacher I have been waiting for."
"This is the best thing I have done for myself in a long, long time."
"I felt so supported by you and the whole group of incredible women."
"We have become spiritual superheroines with glitter!"
"I am so happy and grateful I learned belly dance through you. There are a lot of classes out there, but none of them covering the mystical…"
"I've been traveling for a while now, all over Asia, and this is definitely the highlight of my journey. My partner couldn't believe the changes in me."

"I am a former model, but to be honest, this is the first time I've really loved my body."

"I can't capture in words what this workshop has meant to me."
"When are you coming back?! I want to do this everyday!"
"What a deep way to connect with my "true" self. I'm grateful for this gift."


"I learned and received so much! All of the explanations were so fascinating and have given me a whole new perspective on dance and being a mystical woman in modern times."

"This was an exceptional and completely effective way to put all the tantric theory into practice."
"Thank you so much for your patience, wisdom and inspiration. It has been an amazing journey learning with you –
you have so many gifts and share them so generously."

"I think these were the best four days of my life! I never felt so alive."
"You must hear this all the time, but my life did
completely change since the course last week."

How do I find more information?
E-mail monikadancer@yahoo.com for any additional dance questions or refer to the calendar section for the locations of the upcoming Mystical Belly Dance intensives and other workshops.
Wishing you love and light!