YOGA

~ Who Am I? Where do I come from? Why am I here? Where am I going? ~

If you seek a yoga system that goes beyond physical exercises and advanced stretching, that is holistic, scientific and confronts you with the fundamental questions of life and the Universe ... search no further. The mysticism and esoteric wisdom of Indian and Tibetan tantra yoga are in your reach. Join these special, one month intensives in the Himalayas to stretch you wide open to Truth, love and connection.
For the Agama Yoga program in Dharamsala/Bhagsu that Monika and Manu lead, please click here and also visit their website www.shivashaktiyoga.net. Yoga is more than physical body positions, its a way of life and a path of conscious evolution.

YOGA WORKSHOPS
In addition to the Agama Yoga one month First Level Intensive course, and the subsequent Month 2 & 3 courses, the following yoga workshops are presented in India and in retreat and meditation centers around the globe.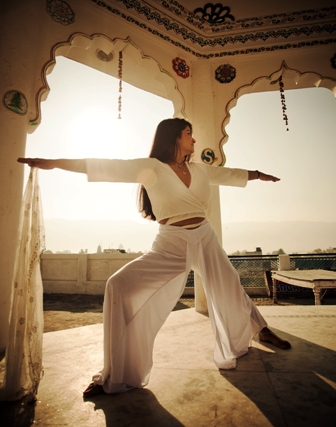 (Photo by Devansh Jhaveri, December 2010)
CHAKRAS and the Evolution of Consciousness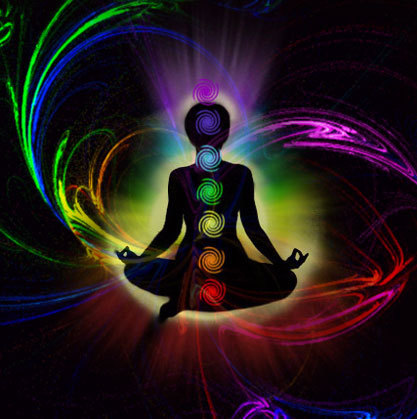 Discover the esoteric background and practical applications of the chakras according to the Indian and Tibetan tantric tradition.

What are the chakras, how do they work, and how do they relate to our levels of consciousness?

This workshop combines fascinating theory with everyday examples of how to better understand ourselves, others and to harness the energies of the Universe. Explore the chakras through a creative combination of hatha yoga, meditation, music and movement.

Summary papers are provided and you will finish this overview course with a practical and inspired vison of seeing the world through the 7 energy bridges that connect matter and spirit. Monika has been studying and working with the chakras intensively through the Agama Yoga system over the past 12 years. From 2005-2006, she completed a special "chakra tapas" where she was required, through yoga, meditation, visualization and other daily life practices, to experience the chakras exclusively, one-by-one, for a 1.5 year concentrated period, guided by her teacher Swami Vivekananda.

YOGA NIDRA: the Art of Lucid Sleep and Dreams
Yoga Nidra is most commonly practiced as a technique for deep relaxation and rejuvenation, but this yogic science goes well beyond this, enabling us to remember and control our dreams, to pass through the stages of sleep with awareness, and ultimately to experience what is called the super-conscious state. Based on Indian and Tibetan yogic teachings and incorporating modern parapsychology, this workshop is highly informative and interactive, and will offer you practical tools for transforming your night's rest into a powerful spiritual opportunity. When taught as a residential course, we use the evenings to conduct Yoga Nidra experiments in conscious dreaming.

TANTRA: the Yoga of Intimacy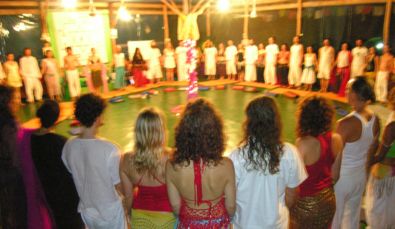 Tantra is a path of ecstasy, a way of the heart and an integrative approach to the ultimate Mystical Union. The word tantra is from Sanskrit, meaning "web, net or warp" -- tantra is a yogic science which honors the Universe as holographic -- that all energies are woven and inter-related, and that by understanding and mastering these energies, we create a beautiful, life-embracing bridge to recognize, and live from, our true nature and essence.
From the subatomic level to the furthest galaxies, we see a natural polarity -- the endless dance between yin and yang, minus and plus, Shakti and Shiva. Tantra studies the inherent desire for union, the Divine Feminine and Divine Masculine merging as One, and this reaches also into our personal polarities. The tantra workshops offer an inspiring, transformative opportunity to explore these polarities and union within ourselves, with others and with the entire cosmos.
The esoteric tantra teachings are presented in a coherent, step-by-step approach, adapted to the Western mind without losing their original mystique and richness. The mysteries and secrets of spiritual eroticism are presented in conjunction with the relevant information from Yoga, Chinese Taoism, Tibetan Buddhism, alchemy, and Middle Eastern Imsak. Printed supplemental material is provided, and the workshops are marked by many meditations, initiations (energy inductions) and inspiring, tranformational exercises.
Tantra 1 focuses primarily on Individual practices and the fundamental keys common to all tantric methods. Tantra 2 follows with more in-depth information covering mostly couple-practice issues. Tantra 1 and Tantra 2 can be taken independently. For those who enroll directly in Tantra 2, a pre-requisite summary course of Tantra 1 topics is offered directly before the workshop.
The syllabus for Tantra 1 includes these subjects:
philosophical basis of tantra as a path of love and transcendence

right-handed and left-handed tantra and the inter-relationship

transfiguration of the self and the other

chakra and kundalini activation through the tantric practices

modern Sexology

the difference and separation between orgasm and ejaculation

analysis of the curves of pleasure and methods of retention/control of the sexual energy

what are ecstastic states and their relationship to meditation

the different forms of orgasm

transmutation-sublimation of the sexual energy

Hatha Yoga relevant to the tantric practice

awakening the senses

healing and medical correlations with tantra

presence and surrender

specific forms of training for men and for women

study of the tantric sexual union
The syllabus for Tantra 2 includes these subjects:
kama sutra and the principles of offering

lovemaking positions and chakra activation

true love according to tantra

additional exploration of right-handed and left-handed tantra practices and the inter-relationship

ritual in tantra, including the maituna ceremony

tantric techniques for couples

astrological considerations

nyasa and energy inductions

conscious and sacred touch

practices of deepening ecstatic states

meditations on transmutation-sublimation of the sexual energy

Hatha Yoga relevant to the tantric practice

diving into desire to transcend desire

spiritual conception and parenting

moon cycles and ferility

honoring the Divine Feminine and Divine Masculine
Workshops are open to women and men, couples and singles. The teachings and atmosphere are of the highest integrity, heart-based, and no explicit presentations or nudity are included.
Monika has been leading tantra intensives since 2005. She has traveled the globe sharing these transformational techniques in 15 countries throughout North America, Europe and Asia. Her work has been presented at prestigious centers including the Omega Institute in Rhinebeck, NY, Master Mantak Chia's Tao Garden in Chiang Mai, Thailand, Osho Nisarga in Dharamsala, India and Shanti Retreat in Ontario, Canada. Monika teaches annually at the Agama Yoga schools in Koh Phangan, Thailand and Dharamsala, India, where she continues her tantric studies and explorations.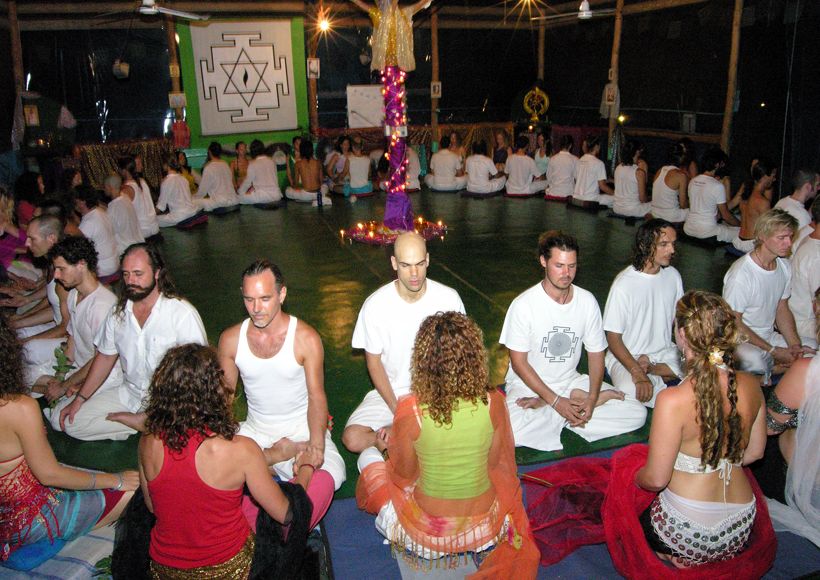 Agama Yoga
Month Intensives
Topics include:
Resonance

Chakras

Polarity of Energy

Eight Limbs of Yoga

Secrets of the Asanas

Subtle Bodies

Music Meditation

Yamas and Niyamas

Diet and Yoga

Purification Techniques

Sublimation of Energy

Yin/Yang Balancing

Yoga Nidra

Laya Yoga Meditation

Healing Strategies

Karma Yoga

Mental Concentration